Ultrasonic Glass Aroma Diffuser
FEATURES:

Relieves mind and soul
Supports most essence oils
Transparent and glass-like design
Lightweight and portable
SMARTER WAY OF RELAXING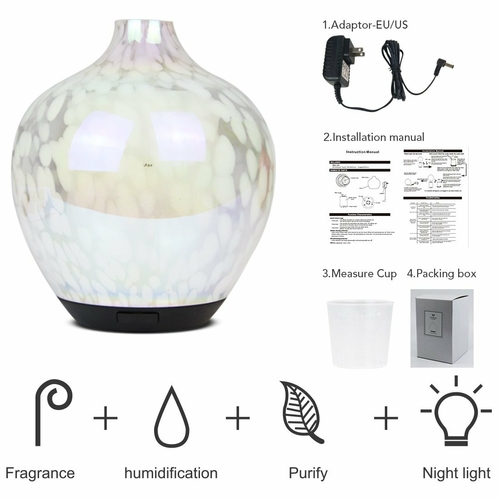 The Aroma Diffuser was designed to allow you to relieve stress and tension after a long day at work through aromatherapy.

This is the most natural and safe method practiced by most, to stay positive and cheerful throughout the day!

Feel free to purify your surrounding air with this device while distancing yourself from negative thoughts through the use of aromatic essential oils.

BEAUTIFUL DESIGN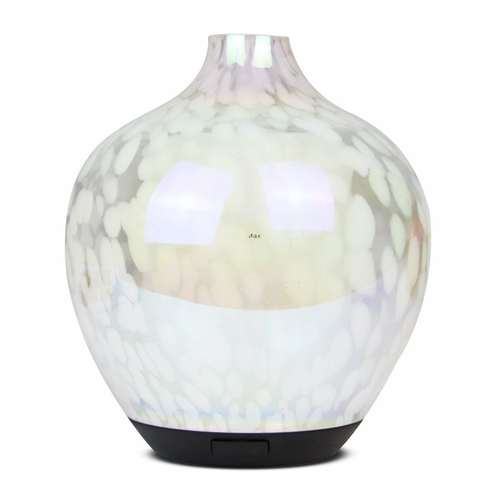 The Ultrasonic Glass Aroma Diffuser comes with a unique yet aesthetic glass-like design which is not only a great piece of decoration to own at home but it is able to lift up your mood as well!
HOW TO USE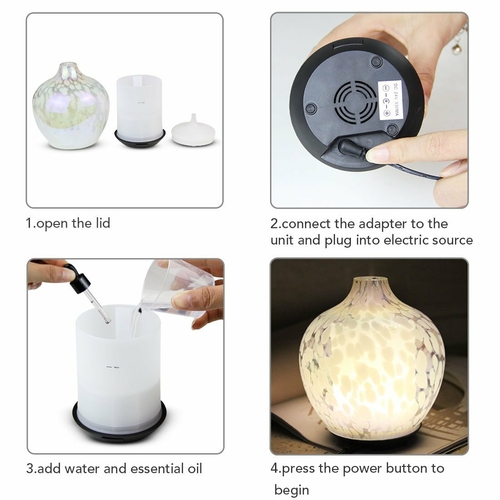 Follow these 4 important steps and experience a happier version of yourself today!

1. Remove the cover of the Aroma Diffuser from its body.

2. Add in sufficient amount of water (about 5 drops of organic essential oils, please keep in mind, less is more).

3. Press down the cover tightly and connect it to a power source.

4. Switch on the power button and enjoy!